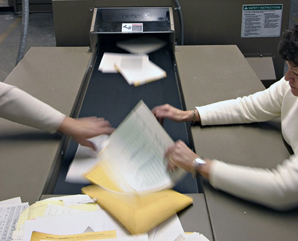 Member Information Archive
Here is a PowerPoint presentation on mergers, "Coming Together to Create Opportunity." You will need Microsoft PowerPoint (2008 or later) to view this document.
---
Download this presentation on "Fraud in Today's Economic Environment" made by UHY Advisors Tax and Business Consultants. The report was made available by Deborah Hostetter, CEO of Projects Inc.
---
New Manager Q&A: New managers can check our growing information resource.
New Member Q&A: Questions and answers especially designed to help new managers.
State Training Guide (of special interest to new managers)
Internet Marketing: Detailed information on using the Internet to improve workshop sales.
Free Training/Bidding Templates!
Take advantage of these free tools for your shop.
The Missouri Department of Elementary and Secondary Education Sheltered Workshops Division has a great deal of helpful information. Among the most useful for managers is this resource page: http://www.dese.mo.gov/divspeced/shelteredworkshops/