Veteran Managers Look Back On Accomplishments, Challenges
Four workshop managers are seeing both success and challenge as they enter retirement after years of leading their workshops and helping others across Missouri.
Eric Giebler, Bob Koch, Russ Kuttenkuler and Susan Trump have all completed impactful workshop careers within the last year. All four have dealt with the dramatic challenges every workshop manager experiences, but these leaders also volunteered to help address broad issues like state funding or federal regulations that increasingly impact workshops every day. Their years of service are appreciated and their invaluable observations are worth sharing: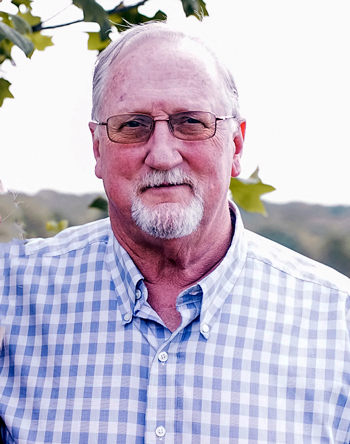 Eric Giebler: It's a question of how to take care of people in need.
Eric Giebler: A Shop Manager's Work is Never Done
Retiring manager Eric Giebler wasn't bothered by knowing he might have been the sole applicant for the manager position in Sullivan, nearly 30 years ago.
"I actually came in to consult with the SB40 board director," he recalled. "I think I was the only person who wanted the job. But it's been extremely enjoyable. I can't think of anything I'd rather have done."
Part of the enjoyment comes from an ever-changing array of challenges, although not all of them are good. "It's constantly changing," he admitted. "You never know where your demands will shift."
Financial issues are a big one. "The first challenge was to make payroll the next week," he laughs now. "We made it, and we've made it every week since."
Shop Challenges
Although he's proud of Sullivan's track record, he saves some of his biggest praise for small organizations in rural areas. "The shops in the small areas are the unsung heroes," he said. "You have maybe 10,000 people in the whole county and you're the biggest employers. That's a challenge."
Giebler made a point of learning about those challenges. When he was first hired, he toured several workshops around the state in order to see how they dealt with different issues. He recently took his replacement on a similar tour.
"The rural areas use a lot of creativity to solve problems, and big shops have to deal with lots of automated equipment. And both of them see everything in between. If you look around the state, you see folks who are not bellyaching. They get it done."
He also has praise for his staff, which he credits with a lot of the shop's success. "We've been really blessed here. I've had some great employees who kept me out of trouble. I've been able to hire a lot of good people who not only have the business skills, but they care about our employees with disabilities. That's so important."
Outside Issues
Giebler especially enjoys his workshop's daily operations, but he's also learned a lot about external topics like the politics that often impact workshops in Missouri and throughout the country. "I'm generally pleased to work with the state of Missouri," he noted. "Dealing with the federal level is very different."
That's one reason he recently agreed to co-chair a multi-organization task force to determine the possible impact of an end to Section 14c of the Fair Labor Standards Act. The group includes representatives from MASWM, Missouri Vocational Rehabilitation, DESE, the Missouri Department of Mental Health, MACDDS and MARF. This range of organizations are included because everything from housing to day programs would be impacted if 14c were eliminated.
"Hopefully it's never anything we have to deal with, but it's important we develop a framework should it happen so that we're not caught standing there ringing our hands," Giebler explained. "That's not based on a value judgment of 14c. It's a question of how you take care of people in need."
Giebler doesn't plan to take it too easy after his June 30 retirement. Besides the task force, he has a farm with 35 brood cows. There are also a couple of workshop projects he would like to finish and, most of all, he hopes to spend more time with his family.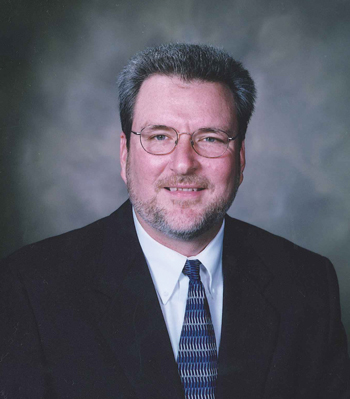 Bob Koch: You always have to keep the people with disabilities in mind.
Bob Koch: Nearly Five Decades Later: Challenge and Success
After 47 years, Bob Koch logged one of the longest tenures on record for a Missouri workshop manager before he retired last year.
His parents volunteered with a Warren County residential program, so he looked for work in related industries even while he was in high school. Koch found a match at TEMCO in nearby Franklin County. He worked there intermittently from 1973 to 1975, when he went to work there full time. In 2003, he moved to the shop in Washington, one of two that today form Empac Employment Resources, the result of a 2013 merger of workshops in Sullivan and Washington.
"The first couple  of years, I was in high school, so I was in and out (of the shop) a couple of times," he recalled. "But I really liked it. I grew up with that."
Decades of Observation
In 2003, Koch became workshop manager at the Washington shop and continued after the merger. After nearly five decades of service, his experience is especially valuable. His most notable observation may be the sheer difficulty of operating a workshop.
"You have to have a real passion for what you're doing," he said. "It's almost a requirement because it can be so difficult. Whether it's a small shop or a large one, a lot of times you're everything from the manager to the truck driver to the plumber. You're running in different directions all the time."
Challenges and Support
Today's environment is even more difficult. The challenges to Section 14c of the Fair Labor Standards Act is a big one, threatening commensurate wages for people with disabilities. "The challenges just wear you down," Koch said. "How do you argue with someone's thinking even when they don't have the best data to back up what they're saying?"
A bright side involves workshop relationships with the state legislature.
"There's respect (for workshops) within the legislature here in Missouri," he noted, citing work with MoDOT and a proposed change in 2016. "Those shops banded together and let the legislators know what that would mean for people with disabilities. They asked a lot of questions, but at the end, they thanked us and praised our approach."
Association Helps
As MASWM president from 2011 to 2014, Koch saw much of this firsthand. And while those and other challenges were significant, he said one of the the largest benefits of MASWM is just meeting other managers. "Everybody in this organization is great," he said. "They are just the greatest people, some of the finest anywhere."
Since retiring last year, Koch and his wife have traveled, including visiting more with their two children and five grandchildren and a recent trip to the Gulf. He also continues serving with his local fire department district, where he's helping oversee construction of a new station. But workshops and the people they employ are never far from his thoughts.
"You always have to keep the people with disabilities in mind," he said. "They are the ones we serve."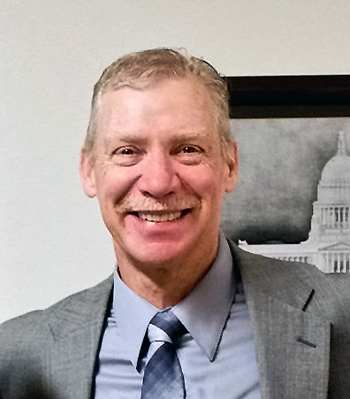 Russ Kuttenkuler: The national threats to workshops with issues like the 14c questions are very important.
Russ Kuttenkuler: Retirement Plans May Hold Up This Time
Russ Kuttenkuler is retiring after less than seven years as manager of JSI in Jefferson County, but that stint came after his first retirement as a chemical engineer. Working with large organizations like Monsanto, he managed multi-million-dollar projects from St. Louis to Brazil, and by most measurements, it was time to relax.
But after just a few months, Kutenkuller found retirement didn't suit him.
"I tried to retire, but I felt like I had more energy and more to give," he said. "I also wanted to look at more of a nonprofit, service type of job."
So he began looking at his options. Then, through networking, he met several workshop managers and toured a couple of their shops. He quickly found that the combination of service and manufacturing was a perfect mix.
Several Surprises
Although he had gathered a good idea of a manager's job description, he found some areas he wasn't thrilled with and several outright dislikes. "I had argued with accountants before, but I'd never done accounting," he quipped. "That was a surprise."
The best experiences involved getting to know employees with disabilities. "Meeting the employees with developmental disabilities was a pleasant surprise," he said. "The fun and happiness they bring is just wonderful. It's the most amazing workforce I've ever been involved with."
He also found other managers didn't see themselves as competitors, even going out of their way to help. "Another nice surprise was the collaborative attitude of the managers," he said. "They were always willing to help. And DESE is the same way. They are excellent at supporting workshops around the state."
Cooperative Attitudes
Kutenkuller noted one of those other managers, Dee Froneyburger at Heartland Industries, had a good explanation for why managers must work together. "She'd always say, 'We're all in the same business, keeping our employees busy,'" he said. "That willingness to help is a nice feature of this work. You don't see that everywhere."
A longtime MASWM board member, Kutenkuller views the organization in part as an outgrowth of that collaborative philosophy. "The association is a key in having that helping atmosphere," he said. "Those meetings, sitting down and having dinner, talking over problems, all of it carries over in our day-to-day work."
He sees addressing big workshop challenges as increasingly important. "The national threats to workshops with issues like the 14c questions are very important," he said. "Sure, workshops have always faced challenges, but these current threats could happen. We just have to be careful."
Looking Forward
Kutenkuller recently welcomed his successor at JSI, Bill Trapp, and began looking forward to not working every day. "I have a lot of little plans," he laughed. "Several camping trips, float trips, fishing trips and visiting family." And family is definitively a big priority with his 10th grandchild due in August.
"Yep, I've got a few ideas," he laughed. "It's time."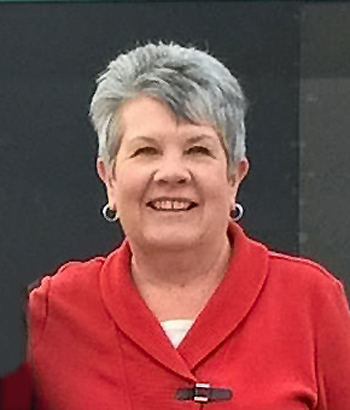 Susan Trump: If they pay those higher wages, employees with disabilities fear losing their Medicaid.
Susan Trump: I Wouldn't Have Traded This for Anything
After 45 years with Unified Services in Bethany, Susan Trump may not have seen it all, but it's pretty close.
Trump's entry into workshop management was like that of many managers: it happened almost by accident but became one of the defining aspects of her life.
"I wouldn't have traded this for anything," she said recently.
Part-time Job – At First
Trump admits a career in workshops wasn't what she originally had in mind. She had graduated from high school and then earned a bachelor's degree in only two and one-half years. After graduation, her first priority was paying off her student loans, so when she saw a part-time supervisor position at the workshop, she snapped it up.
But then something surprising happened. "I hadn't been here long before I fell in love with the people we serve. I saw the potential of what they could do."
Trump also showed a knack for creative problem solving. Bethany is a small town and while there are businesses larger than the workshop, there are no major industrial operations within miles. For Unified Services to flourish, it would need more than traditional workshop contracts like packaging and assembly. When she became manager the following year, finding more employment opportunities for her workers with disabilities became a top priority.
"I think I can say I think outside the box," she recalled. "I think that's why we have all these jobs beyond the traditional, inside-the-workshop subcontract work that doesn't exist in Bethany. We've had to make our own way."
Creative Solutions
Those expanded opportunities grew to include maintenance services on nearby I-35, secure document destruction and more. Of course, that also meant more work for Trump and her staff, a trend she'd witnessed since beginning.
"It was much easier to start 45 years ago than it would be today," she recalled. "I can't remember filling out my 14c renewals back then, but today that's a big deal, a huge deal. Somewhere along the line all of that changed. The amount of regulation we have to deal with now is just amazing. Especially for a workshop like ours, you have to answer to so many agencies and regulations."
Last year COVID added another burden. "COVID has just made it tough," she said.
Even with the challenges, Trump remains optimistic, and her experience is a big reason. She recalled a meeting in October, 1976, where the end of 14c was discussed. "That's been with us a long time," she noted. "But I think particularly because of the attention to 14c and the stereotyping of sheltered workshops, without considering the people and families that work here, it's probably much more serious than it was 45 years ago."
Stronger Together
This also explains Trump's commitment to MASWM, where she has served two terms as president, one as vice president and several terms as a board member.
One of the concerns currently on her radar came about in recent discussions on pay for employees at rest areas. Some workshops are having trouble staffing their rest areas because of the higher wages paid for these jobs.
"If they pay those higher wages, employees with disabilities fear losing their Medicaid. And it's not a simple thing. If that person lives in a group home, Medicaid is what keeps them in their home. The big question is, how can they get those higher wages and not lose everything?"
Although Trump is looking forward to retirement, she has no intention of a traditional path. Asked if she plans to go fishing or play golf, she had a quick answer. "I'd rather work than either of those," she laughed. "I like the term 'side hustle.' I think there's still a place for me to consult and maybe do a few things I haven't had time to do."
Scheduled to retire at the end of August, she admits it will be both good and bad. "There will be mornings I wake up and cry because I don't have this place to go to. Then there will be mornings where there will be snow on the ground and I'll turn over and laugh."