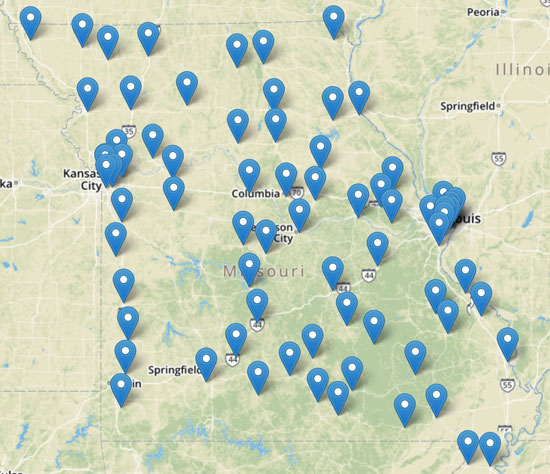 This MASWM website now boats a searchable database and map of workshops and the services they provide businesses.
MASWM Website Adds
Workshop Services Page
MASWM has added an interactive workshop
services page
to its website.
This page provides companies and individuals who might use workshop services with an easy way to search for a shop by the types of services offered and geographic location.
The page is also linked from Missouri's new Division of Purchasing web page that offers information for companies that would like to do business with the State of Missouri. Companies that can include workshops as partners or sub-contractors can earn credits that help them compete for state contracts.
The effort is one of several initiatives that provide MASWM members with added benefits through their MASWM membership. If you did not send information for this page or need to change your information, contact Brian Hogan at bhogan@bvinds.org.