Missouri Coronavirus Connections, Resources and Information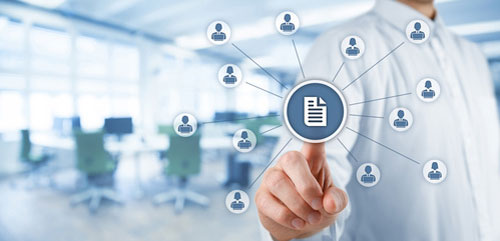 Below are some resources for workshops dealing with coronavirus and its economic impacts. We'll be updating this so check back later:
• The Missouri COVID-19 information hotline is 877-435-8411.
• The Missouri Department of Health and Senior Services has a comprehensive list of resources ranging from financial assistance to regulatory changes and extensions.
• Direct link to Centers for Disease (CDC) resources for businesses and employers.
• The Missouri Department of Labor and Industrial Relations has a FAQ list regarding COVID-19 and unemployment insurance.
• The Missouri Department of Revenue has information on the 90-day extension on filing and paying individual and corporate income taxes to July 15, and extensions on expiring driver's licenses and motor vehicle registrations.
• To help employees making a first-time claim for unemployment benefits, Missouri has a video with basic information.
• Companies forced to reduce hours can get information on the Missouri Shared Work Plan, which can allow employees to receive a portion of their unemployment benefits.
• The Missouri Department of Mental Health has a Disaster Distress Helpline that can provide confidential counseling, referrals and other support services: 800-985-5990, or text "TalkWithUs" to 66746.
• Missouri's Chamber of Commerce and Industry has information for employers on dealing with COVID-19, and a list of ways Missourians can support local businesses. The hashtag #BuyMO is suggested for use on social media.
• MOSourceLink has links to a variety of COVID-19 business resources and updates on its website. Businesses also may contact MOSourceLink at 866-870-6500 or at www.mosourcelink.com/myplan.
• The Missouri Department of Health and Senior Services has a list of state COVID-19 test sites.
KC Sourcelink, an affiliate of Missouri Sourcelink, has posted several excellent resources:
Federal Programs, Including Loans, etc.:
Signficant changes to the Paycheck Protection Program were enacted June 5 that should help small businesses signficantly.
The second round of Paycheck Protection Program – More information is available here.
SBA Economic Injury Disaster Loans – Available to businesses and nonprofits, the SBA's Economic Injury Disaster Loan program provides small businesses with working capital loans of up to $2 million that can provide vital economic support to small businesses to help overcome the temporary loss of revenue they are experiencing. Apply online directly with SBA.
SBA Economic Injury Disaster Advance – Applicants for SBA's economic injury disaster loan program can apply for a loan advance of up to $10,000. To access the advance, you must apply for an SBA Economic Injury Disaster Loan (EIDL). Funds will be made available within three days of a successful application, and this loan advance will not have to be repaid. Apply online directly with SBA.
SBA Small Business Debt Relief Program – Provides relief to small businesses with non-disaster SBA loans. SBA covers principal and interest on new 7(a) loans issued prior to September 27, 2020 and current 7(a) loans for a period of six months. To access this program, contact Midwest Small Business Finances by calling (816) 468-4989 or emailing francess@simplymoreloans.com or juliel@clayedc.com.
Counseling & Training – Business counselors are available through your local Small Business Development Center (SBDC), Women's Business Center (WBC), or SCORE mentorship chapter to guide through this uncertain time. Counseling is free and training is low-cost. Check availability here.
IRS Employee Retention Credit – The Employee Retention Credit provides a refundable payroll tax credit for 50 percent of wages paid by eligible employers. This resource is not available to employers receiving assistance through the Paycheck Protection Program. Learn More.