Phishing Attempts Being Made with SBA, COVID-Related Issues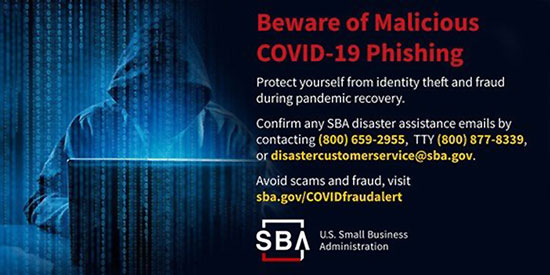 It appears another round of phishing attempts are being made.
As with earlier malicious email, these involve supposed SBA-related help for COVID issues.
The bad actors are even using government logos in phishing emails in an attempt to steal account information. Email image links lead to websites that impersonating federal agencies.
Please note that any email from the U.S. Small Business Administration (SBA) will come from accounts ending in sba.gov.
Report potential fraud to the Office of Inspector General's hotline at 800-767-0385 or online at this link.