MASWM Names New Executive Director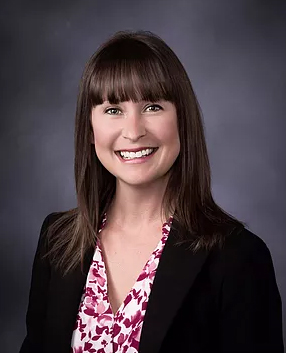 MASWM has selected 18-year veteran Katie Jones as its first executive director. She officially starts Sept. 1.
Disability services veteran Katie Jones has been named as MASWM's first executive director. Katie will be based in St. Charles, Mo., and will be in her role Sept. 1.
Katie's background features 18 years of services for adults with disabilities, including 16 years directing multiple extended employment programs. She has served in facility employment, competitive employment, training and legislative communications. In 2017, she was appointed to the Missouri Governor's Council on Disability and is active in the Missouri Association of Workforce Development. She has established relationships with Missouri Vocational Rehabilitation, ACCSES and MACDDS.
In 2001, Katie earned a bachelor of science in social work from Lindenwood University in St. Charles. While obtaining her degree, she started her career by driving an adult with disabilities to collect aluminum cans as part of a recycling business.
"Through the years, I immersed myself in understanding all facets of employment," she recalled. "It was really enjoyable working with the employees and learning about the political challenges that we face."
This broad background will be helpful in her new job. "Working my way up through an extended employment facility provided me the tools to see the impact employment brings for people with disabilities," she explained. "It's an honor to grow from serving one person with a disability to over 6,000, and to demonstrate the effectiveness of the Missouri Model for adults with disabilities."
In her role as the Executive Director, Katie will work with MASWM's Board of Directors to manage the affairs of the organization, work to implement the Association's legislative and policy strategies, and to assist workshops throughout Missouri to implement best practices.
To contact Katie, email executivedirector@moworkshops.org.