The Missouri Difference: Workshops Making an Impact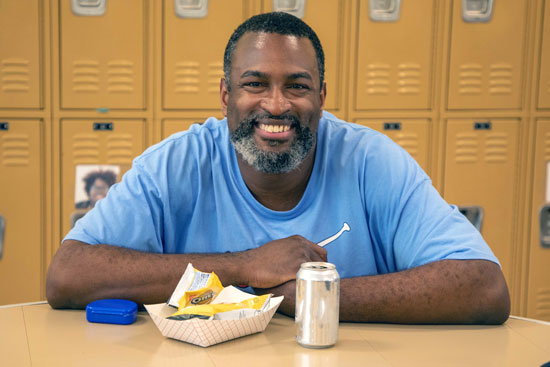 One of the 5,400 citizens working in Missouri workshops.
(The following article is from the January 2021 MASWM Newsletter.)
Disability employment in Missouri is DIFFERENT – and BETTER – than any other state in the country, thanks to our Missouri legislators providing more CHOICES than anywhere else.
Bullet points regarding workshops in Missouri are on the back page of this newsletter. When someone speaks to you about disability employment, make sure they:
• Are working with MISSOURI data
• Have the current, correct data
• And are speaking about CHOICE
Everyone in Missouri who is employed by private industry, supportive employment, or through the DESE Extended Employment program – workshops – are there by choice.
All people have a more fulfilling life if they are working. In Missouri, sheltered workshops provide MOre employment options for those otherwise who would not be working. Thanks for your support!
Unique Model Puts Missouri Out Front
Missouri's Sheltered Workshops are the service providers for DESE's Extended Employment Sheltered Workshop Program (EESWP). As the New Year begins, MASWM wants to recognize the importance of the program which provides employment and skills training to 5,400 Missourians with disabilities.
• An individual has to first go through a rigorous process overseen by the Department of Vocational Rehabilitation (VR) to see if there is any possibility that they can work "competitively." Only when VR determines that the individual cannot sustain employment in the private sector, can an individual choose to apply for employment in a Missouri workshop.
• In 2017, the Missouri Legislature overwhelmingly passed a bipartisan resolution (HCR 28) in support of the state's Extended Employment Sheltered Workshop Program with more than 100 co-sponsors and unanimous approval in both House and Senate.
• In Missouri, Sheltered Employment is a valid and valued option for employment, skills training and an integral component of each communities' business and employment vitality. No one is ever limited to the idea that a single solution is his or her only option. It is up to each person and his or her support systems to consider all options.
• Funding for the Extended Employment Sheltered Workshop Program comes from the STATE BUDGET and IS NOT a federally funded program relying on Medicaid dollars.
• The Extended Employment Program is administered through the Missouri Department of Elementary and Secondary Education. It is DESE who certifies the eligibility of employees and reimburses providers for staffing and supervision of employees.
• More than 5,400 employees currently work in the Extended Employment Program, often making more than minimum wage.
• The Extended Employment Program includes 86 separate and independent businesses around the state.
• The majority of funding for these social endeavor businesses is generated privately through contract work they create with businesses and product sales.
• During the last five years, Extended Employers generated $4.77 in sales for every $1.00 of state aid.
• The impact of COVID-19 on Missouri workshops is as real as it has been for nearly all of Missouri's businesses. However, since the pandemic began, workshops have provided more than three million hours of employment and added additional training opportunities for those choosing to stay at home.