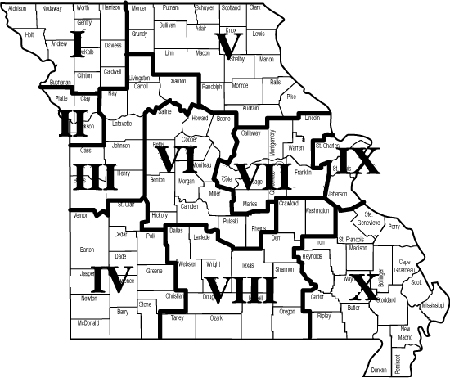 The MASWM District
IX meeting with District Director Russ Kuttenkuler
will be at noon on May 15. The meetng will be hosted by Manager Charlie Fisher at Canterbury Enterprises, 7226 Weil Ave., Shrewsbury, Mo., 63119. For this meeting, please RSVP Russ at (636) 296-6211 or
rkuttenkuler@jsi.org
.
Other sessions and Area Directors have been tentatively set for:
Area 8, 2nd meeting, 11 a.m. Tuesday, June 4, at Laclede Industries in Lebanon hosted by Linda Kimrey.
Area 1, Susan Trump, Bethany, June 2019.
Area 2, Brian Hogan, Kansas City, July 2019.
Area 3, Pam Martin, Butler, August 2019.
Area 5, Kit Brewer, Moberly, September 2019.
Area 7, Tammi Bock, Jefferson City, November 2019.
We'll be updating this information so check back often!